USA-ADI Section President
Hello USA Section Fellow of the ADI,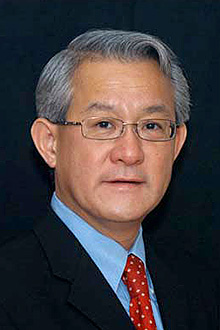 I hope all is well with you and your family. Do you remember that a while ago you were recognized for the contributions you made to your profession? Your integrity, leadership and service were recognized by your peers and you were nominated and became a Fellow. It is such an honor and privilege.
I need to ask you to share the honor of fellowship in ADI. Please sponsor a deserving candidate into the ADI. It is an easy process. Simply email the candidate(s) name and address to the ADI Central Office at This email address is being protected from spambots. You need JavaScript enabled to view it.
The future of the Academy depends on membership! Membership is by invitation to those dentists who have distinguished themselves in our profession. ADI includes in its membership many outstanding individuals in the dental profession who have a desire to give back a portion of what they have reaped.
ADI membership is altruism at its highest level. All Academy dues go to support the Academy's programs. A Fellowship in the Academy of Dentistry International is a distinctive honor that is bestowed only if the accomplishments of the nominee are truly outstanding. In order to maintain the stature of the Fellowship, the Academy's Committee on Credentials and Fellowship studies and evaluates each nominee.
The Academy bestows Fellowship on a person who has notably contributed to the advancement of the dental profession in one or more ways, such as: Clinical Practice; Research; Education; Public Service; Literature or Journalism; and Service to the Profession.
Upon approval, the Board of Regents awards the honor at a formal convocation ceremony usually in conjunction with a major dental meeting. In near future, the membership will be closed when total membership reaches the maximum number which will be decided by the Board of Regents of the USA Section.
Please download this sample invitation letter to potential nominee, please feel free to use when you need it. Please do not hesitate to contact me if you have any questions.
Jacob G. Park, D.D.S.
President, USA Section
Academy of Dentistry International