Raven-Deneice Grant
2019 Student Servant Leadership Awards Recipient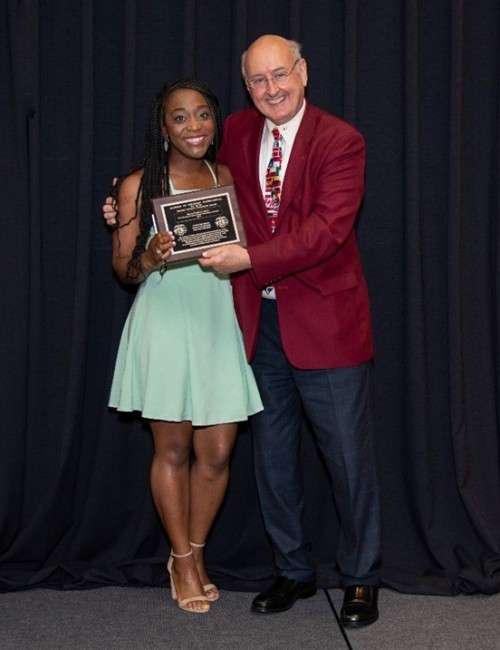 No video selected.
Raven-Deneice Grant is a graduating fourth year at the University of Texas School of at Houston. She is a native Houstonian, and completed her undergraduate degree at Rice University studying Ecology and Evolutionary Biology. Well before dental school, Raven developed a desire to serve others in the realm of healthcare, both domestic and abroad. During her undergraduate career, she traveled to Cusco, Peru and lead her group's hygiene team in teaching oral hygiene principles to students. She has participated in a dental mission trip to Kingston, Jamaica to serve various members of the community. She has also participated in two dental mission trips to San Raymundo, Guatemala with Dr. T. Bob Davis's Dental Student Mission Trip to provide dental treatment and a message of hope to children in the country. When she is not traveling, Raven enjoys serving locally through her membership in the Student National Dental Association (of which she is a former President), American Student Dental Association, and the Texas Association of Women Dentists.

Pictured: Dr. Raven-Deneice Grant & Dr. T. Bob Davis
Dr. Davis has served as President of ADI and is Creator of the SSLA Award.
Posted: : Saturday, 06 June 2020.