Okreipan Kaping
2019 Student Servant Leadership Awards Recipient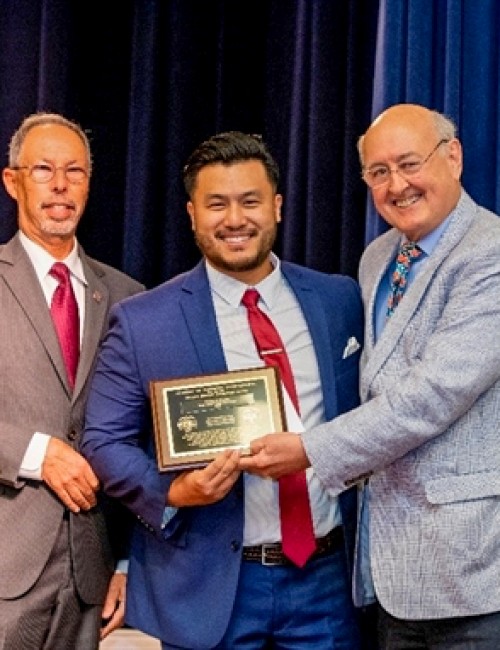 No video selected.
Pan Kaping came to the USA as a 9 year old with his parents and siblings from Ukhrul, Manipur, India. They all became legal immigrants and valued members of their community. Pan worked for over three years with Dr. T. Bob Davis both as a chairside assistant and as a projects coordinator prior to his matriculation into Texas A & M College of Dentistry (formerly Baylor). It was his specific assignment to help Dr. Davis implement the ADI USA Section Student Servant Leadership Award in its early stages of promotion to dental schools and distribution upon awarding to those schools. He at the same time was Dr. Davis's coordinator for the T. Bob Davis Dental Student Mission Trips to Guatemala, often going on the pre-trip and trips to facilitate the basic running of the organization from a pre-dent and then dental student's perspective (with groups from 35-89 in number).
His management and organizational skills, his dedication to service and humanitarianism coupled with his love for Christ and fellow students made him a fixture in the leadership teams. The plans he and Dr. Davis discussed early in his employment to some day take a dental team to his homeland became a reality between his Junior and Senior year in the College of Dentistry. With a team of seven (two of his classmates, John Ratliff and Leke Olowokere, Dr. Davis and son Creth Davis, plus the Executive Director of The Christian Dental Society and his wife, Dr. and Mrs. Bob Meyer) that dream took flight for a 48 hour trip to exactly half way around the globe, to his home town, home church and physical house a block apart. Over 300 church family and friends were cared for during the dental care phase.
He has served as Class President all four years of his dental education, served in numerous humanitarian and service projects locally, married to Joy, a medical doctor, surgeon, from India, and plans to continue his public service in the years to come. It is very fitting that the ADI Student Servant Leadership Award for 2019 go to this remarkable leader and servant.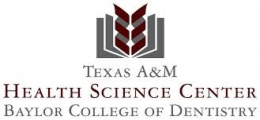 Pictured: Dean Lawrence Wolinsky, Okreipan Kaping and Dr. T. Bob Davis
Posted: : Saturday, 06 June 2020.