Ms. Ayah Koleilat
2019 Student Servant Leadership Awards Recipient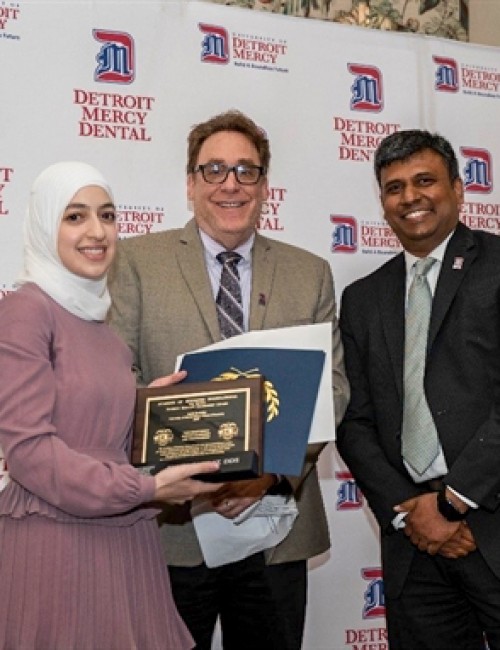 No video selected.
Ms. Ayah Koleilat has facilitated and participated in many outreach activities during her time at the School of Dentistry. She served as president of the Student Chapter of the American Association of Public Health Dentistry and the School of Dentistry's student organizer of oral cancer screening for the Michigan Institute of Urology's Men's Health Event – an event that has over 1,200 attendees. In addition, she organized and volunteers at the student-run Huda Clinic as well as travelled to Lebanon on behalf of a medical and dental mission trip. Ms. Koleilat embodies service – her compassion and dedication for those in need is something to be admired and commended.

Pictured: Ms. Ayah Koleilat receiving award
Posted: : Saturday, 06 June 2020.