I am glad to announce that the USA Section decided to change the format of our annual meeting and convocation.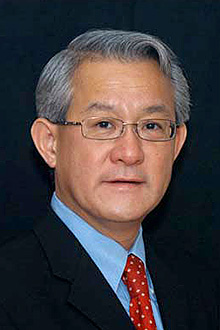 Traditionally, the USA section has focused only on new inductees and convocation.
Existing fellow were encouraged to attend the annual meeting but there were no real benefits for members. Even continuing education programs offered only 3 hours of credit for the entire event.
Now the USA section has changed the CE format to offer more benefits to our fellows. Beginning this September, the CE program will be 7 credit hoursinstead of 3 credit hours. The fee for the all-day CE program is $150 which covers only food and beverage from the hotel, so the USA Section is not charging any fee for CE.
This year the USA Section will have a social dinner which is open to every fellow. The dinner will be held on Tuesday, September 3, 2019, 6:30 p.m. at Bubba Gump Shrimp Co. which is located at Pier 39 Concourse of the Fisherman's Wharf in San Francisco. All fellows of the ADI are invited so come with your family and friends. Please visit the event page for more information and registration.
The Reception and Gala dinner with live music is scheduled for 6:00 p.m. on Wednesday, September 4, 2019 at the Park Central Hotel. The dinner will be one of the best for you, so bring your best tuxedos and evening dresses to enjoy this wonderful evening.
The USA Section is improving our operations to be more beneficial to our members. Please join our annual meeting and let's enjoy comradeship.
You are invited!
 
Jacob G. Park, D.D.S.
Chairman
USA Section 
Academy of Dentistry International